Equipment

in the trailer
Circus vehicle completely built on the basis of ecological materials without harmful products for the health (not of COV, formaldéhyde or ether of glycol). They welcome you with 2 separated chambers (see plan), 1 kitchen, 1 dining area, 1 shower-room and 1 toilet separated. The massive wooden terrace of 30 m2 you will make enjoy the charm of the meals under the morning sun, until evening. A terrace in height, reserved for the chamber set for moments of rest. Every circus vehicle benefits from 400 m2 of the raised garden.

The truth of the untreated wood inside as outside. An outside wall insulation of woolen 14 cms of wood, in the floor of 12 cms and in the 16 cm roof assure(insure) you a matchless comfort all year long.

A biocompatible electricity network with bio contact breaker for night rooms, annulling any electric and electromagnetic field.

An internal arrangement allying big comfort and nature as for example the shower and its massive wooden walls. A bedding high range, mattress in latex, a tasteful decoration allying harmony of colors and particular heat to every circus vehicle, as well as an adjacent garden furniture. The kitchen is equipped with a refrigerator, oven, cooktop, kitchen sink and dishes for 6 persons, as well as coffee machine, burns out bread, kettle, etc.

The proposed services
BREAKFAST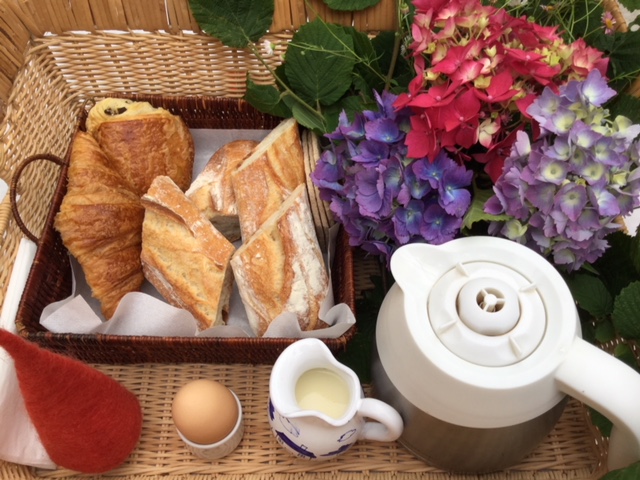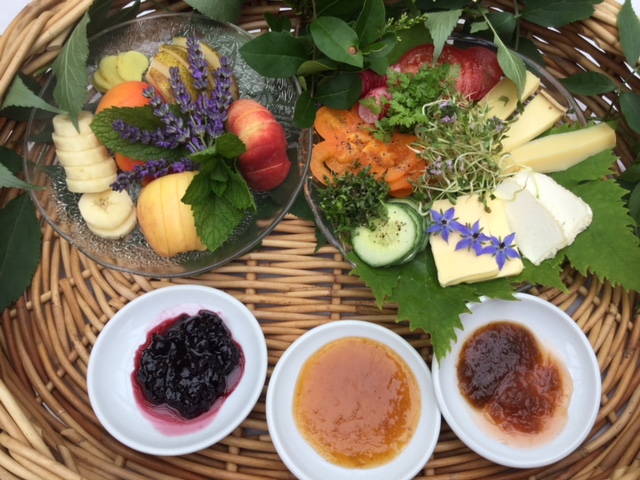 A service of brunch in basket on inquiry is at your disposal.
( Price lists : adult 20 €, child < 12 years 10 €).

A service of transport of persons and luggage is also at your disposal on inquiry. (Price lists: 1 € km).

You can wash and dry your spot linen. (Price lists(rates): 10 € by machine 9 kg)